By: Obrempongba Kwame Owusu | Voltaonlinegh.com |
President of the Federation of Persons with Disabilities (PWDs) in the Krachi Nchumuru District of the Volta Region, Emmanuel Mensah has pleaded with the government to fulfill its promise of increasing the 3 per cent allocation of the District Assemblies Common Fund (DACF) to 5 per cent.
This he said would help them meet their needs considering the current hard economic conditions in the country.
According to him, the 3 per cent share of the DACF allocated to PWDs is not enough as their numbers keep increasing daily.
He made this known when they received items procured by the 3 per cent Disability Common Fund in the Krachi Nchumuru District.
A total of over 100 PWDs received items ranging from deep freezers, corn mill, disability mobility tricycles, cash, sewing machines, hair dryers among others to empower them improve on their livelihood.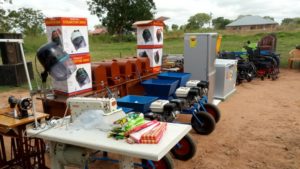 He assured that the items would be put to good use to benefit the society and advised members to involve in activities which would sustain them without having to beg for alms.
He however, criticised the mode of disbursement explaining that lateness was affecting operations.
The District Chief Executive (DCE) for the area, Mr Augustine Appiah said a monitoring and evaluation team would be put in place to closely monitor the usage of both the cash and items and that anyone who would misappropriate his or her fund would be sanctioned accordingly.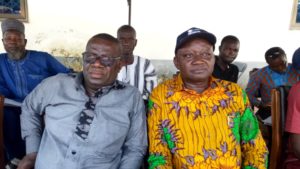 Hon John Majisey, Member of Parliament (MP) for Krachi Nchumuru commended the DCE for the programme and advised the beneficiaries to take good care of the items to ensure that they last longer.
Speaking in an interview with Voltaonlinegh.com, beneficiaries expressed appreciation to government and the Assembly for the support saying it would help improve their living conditions.
Source: www.voltaonlinegh.com